Inova T4R – Rechargeable LED Flashlight
The Inova T4R is one of the most advanced lithium ion rechargable LED flashlights you can get. It has a precision machined aluminum body from solid bar stock, and a high-powered / energy efficient 33,700 hour LED! With 571 lumens and a range of 728 feet, you can't go wrong with the T4R!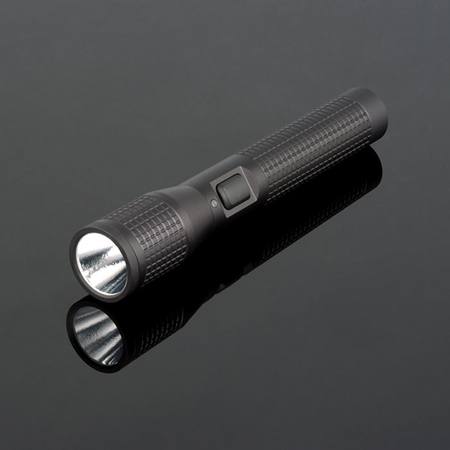 Quick Stats
LED Color: White
Effective Range (up to): 728ft (222m)
Lumens: High – 571 / Medium – 178 / Low – 27
Run Time – High: 1 hr. 50 mins. / Medium: 7 hrs. / Low: 50 hrs.
Battery: 1 Rechargeable INOVA Lithium Ion battery (Included)
Recharging Time: 3 Hours for Full Recharge
Tactical Mid-Body Switch Activates High, Medium, Low, Strobe, and Momentary High Modes
Low-Profile Charger – Spring Loaded Rollers Hold Flashlight Securely While Offering Ease of Removal and Insertion – With 2 Mounting Fasteners

Engineered with the professional in mind, the T4R has a mid body tactical switch that activates High Power, Medium Power, Low Power, Strobe, and Momentary High modes for the ultimate in versatility and performance. The T4R features a rechargeable lithium ion battery that can be recharged anytime without waiting for the battery to be fully discharged, and will recharge hundreds of times.
The T4R has a precision machined, aluminum body from solid bar stock with a military-spec Type III hard coat anodized black finish and an aggressive knurling pattern for positive grip. Designed for mission-critical use, the T4R is engineered to withstand the rigors of tough duty and extreme conditions.
(Sold Individually)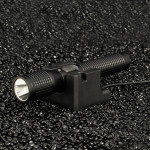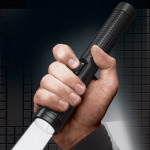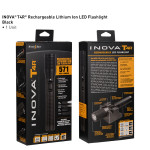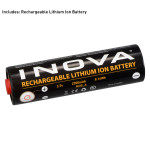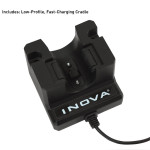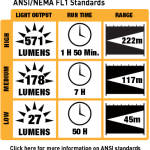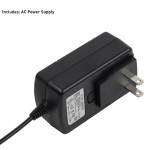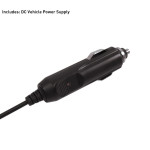 INCLUDED ACCESSORIES
Rechargeable Lithium Ion Battery
The INOVA T4R's high-energy capacity comes from a single, highly efficient rechargeable lithium Ion battery.
This battery is not compatible with the A Series T4. Please contact customer service for more information – info@niteize.com
Quality AC Power Supply
100v-240v Compatible.
International Plug Adapters
DC/Vehicle Power Supply
Ensures secure connection to DC vehicle receptacles. Built-in fuse provides electronic protection.
Low-Profile Charger
Rugged, low-profile fast-charging cradle features hassle-free docking/undocking. Spring loaded rollers hold flashlight securely while offering ease of removal and insertion – with 2 mounting fasteners.