Radon Gas Detector and Monitor
– Radon Gas Detector –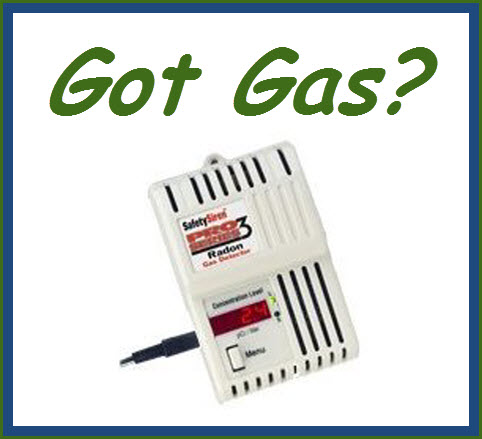 (Pro Series-3 Radon Gas Detector)
Cool Things to Note:
1. Made in America by Family Safety Products Inc. (Michigan)!
2. Audible Alarm Sounds if Radon Gas Reaches Unsafe Levels
3. Short & Long-term Gas Level Data is Collected (Fast Info. With LED Read-out)
4. Plugs Into Standard Wall Outlet (USA)
5. Guaranteed to be Free of Defects for 1 Year
6. Has a Manual Self-Test Function So You Know its Working Properly
7. Comes With Technical Specs & Easy to Follow Instructions For the "Average Homeowner"
8. We'll Ship Your Radon Gas Detector Expedited and FREE!
Why Does Radon Gas Matter?
The EPA Says Radon Gas is Second ONLY to Smoking as a Leading Cause of Lung Cancer.
About (1) in (15) Homes in the US Have Detectable Levels of "Indoor" Radon Gas!
Reducing or Eliminating Radon Gas in Your Home is Usually Possible BUT You Want to Know if You Have a Radon Gas Problem to Begin With.
All the Best,
Bill
P.S. As dealers for the Pro Series-3 Radon Gas Detector we are allowed to sell this unit for $149.99 (or more.) We sell it at the lowest allowable price and provide Free Expedited Shipping at our own expense.
P.P.S. We use this detector in our home. It alerted us to very high Radon Gas Levels and we are taking steps to reduce these dangersous gasses. I NEVER sell a product I don't believe in.
Berkey Water Filter Folks
Average rating:
0 reviews