Excalibur 9 Tray Food Dehydrator

The Excalibur 9 – Tray Food Dehydrator With 26 Hr. Timer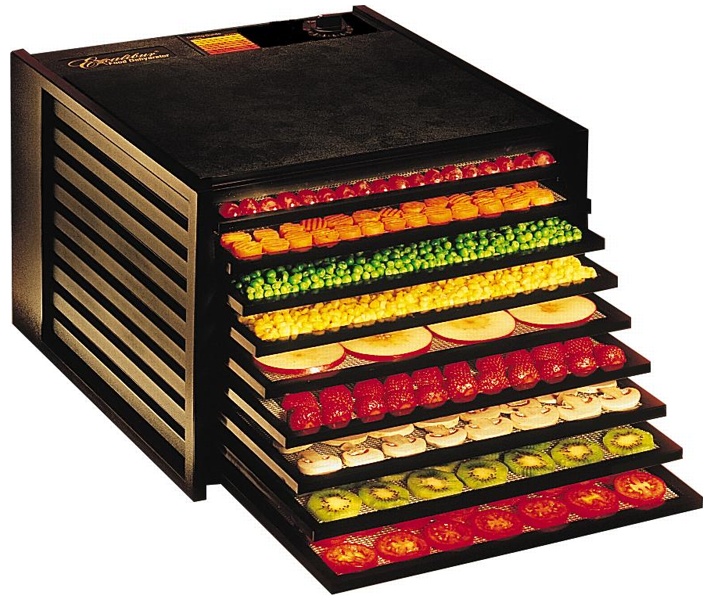 Comes in Black or White (White Has Black Door) The Excalibur 9 – Tray Food Dehydrator IS The Very Best Non-commercial Horizontal Food Dehydrator Available Today!
Quick Stats:
Home Use, Food Storage, and Making Great Treats!
This Is A 26 Hr. Timer Model
Dimensions: 12.5″ High x 17″ Wide x 19″ Deep Weight: 22 lbs.
9 Individual Trays With 9 Mesh Dehydration Sheets
10 Year Manufacturers Warranty Included!
Temperature Ranges from 85 – 145 Degrees Fahrenheit
FREE "Dehydration Guide" ($7.95 Value… Yours FREE!)
(MAP "Minimum Allowable Advertised Price") $299.99

Excalibur 9 - Tray Food Dehydrator
This is 9 - Tray Exclaibur Food Dehydrator (Timer Model) Choose Your Color Below.
(FREE Dehydration Guide With Your Dehydrator!)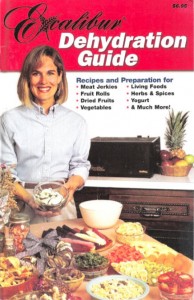 The Excalibur 9 – Tray Food Dehydrator With 26 Hr. Timer
This is the exact same food dehydrator we use in our home! It is truly an excellent unit and we use ours often. Because of the way it is designed (horizontally,) it does a great job of drying all 9 trays of food at very near the same speed. This allows you to load it up, turn it on and get all of your food dried about the same amount and in about the same amount of time WITHOUT Rotating the trays! We really like this benefit of the Excalibur Dehydrators!
This Is A 26 Hr. Timer Model
Uses For Your Dehydrator
This dehydrator is great for Beef Jerky, Dried Fruits and Veggies, Dried Flowers, Dried Seeds and much more. Some folks will culture yogurt in it but we have heard mixed reviews on how well that really works. Some folks will also dry craft projects in it but that is "officially" NOT the intended use. If you purchase some "ParaFlexx Premium Dehydrator Sheets" you can make fruit leathers (a.k.a. Fruit Roll-ups) and dry other types of purees and pastes etc. Many who buy this unit do it for casual garden vegetable drying and jerkys etc. It can also be used for our many "Prepper" friends out there who want to preserve food items for much longer. It's all up to you!
We Really Enjoy Ours and Hope You Like Yours Just as Much as We Do!
Add a 9 – Pack of ParaFlexx Premium Dehydrator Sheets For Fruit Leathers, Use as Non-Stick Baking Sheets & More!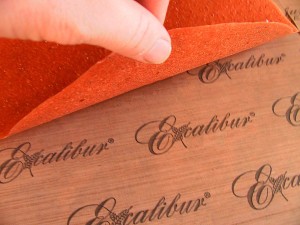 These Sheets Are Great For Fruit Leathers (Roll-Ups) and Any Pastes or Semi-Liquid Foods You Want to Dehydrate! We actually use ours more often as non-stick baking sheets. You can easily cut them to fit whatever pan you like. BTW, this is the absolute lowest price I am allowed to offer these sheets at… just like the dehydrator itself.

9 - Pack Excalibur ParaFlexx Premium 14" X 14" Dehydrator Sheets
9 - Pack of 14" X 14" Excalibur ParaFlexx Premium Dehydrator Sheets. Also Great As Non-Stick Baking Pan Liners (Can Be Cut To Size.)