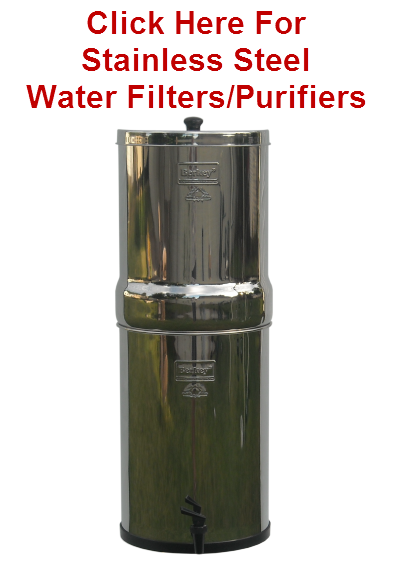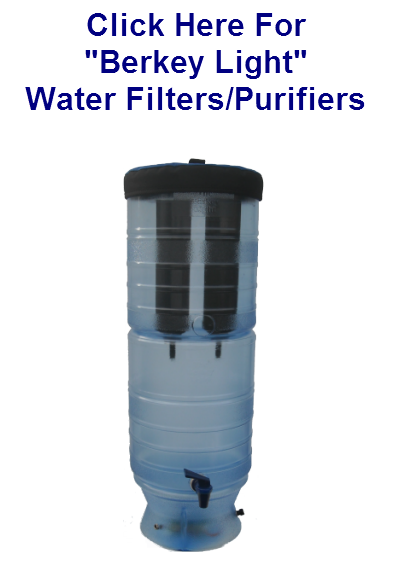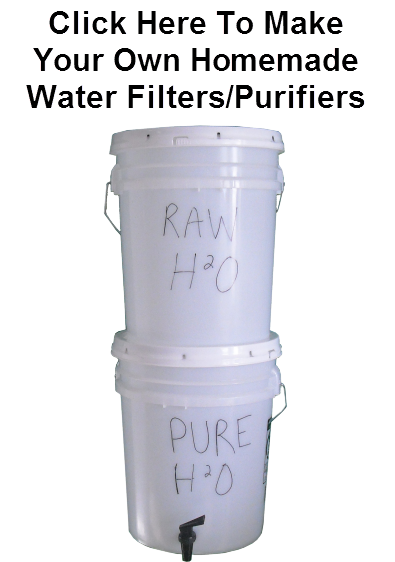 The Amazing Berkey Water Filter & Purifier
There's really no getting around it… Berkey makes the best Water Filter (and Purifier) on the market today!
That's a bold statement and one that is hard to prove! Yes, I told the truth.
The fact is… I spent a long time researching; looking for Best Water Filter and Water Purifier and my search took me all over the net and beyond.
Just like you I saw charts and tables and all kinds of data… but mostly I found cleverly disguised "marketing information" pretending to be scientific data and results about which water filters and water purifiers were/are the best.
There are some great tables on the net that were designed to give you the "warm fuzzies" about this or that product. Oddly enough, nearly every "study" I found would lead you to the conclusion that a certain product (the one being promoted by the affiliate or dealer,) was "clearly the best! It's funny how that works! ; – )
In fact the "sponsored" system is always head and shoulders above the rest, and by-the-way, there is always a convenient link to purchase the big winner! How very thoughtful of the website owners! ; – )
Why is Berkey the Best? Here are a few reasons and it is backed-up by independent clinical laboratory studies.
The Berkey Water Filter
Removes: Lead, Mercury, Aluminum, Cadmium, Chromium and Copper
Removes: Known carcinogens like Chlorine, Toluene, Styrene and MANY others
Removes: Viruses > 99.999% (Far Exceeding Standards For "Purified Water")
Removes: Pathogenic Bacteria, Cysts and Parasites > 99.9999999% (Also Far Exceeding Standards For "Purified Water")
Provides: Filtered and Purified Water at a Cost of ~.018 cents per Gallon! (the cheapest filter and purifier combination by far!)
I could go on and on about our systems but I won't. The research has been done and the results are conclusive. Our home use and emergency water purification systems are really the best you can get! BUT, you don't have to take my word on it.
Here are some Independent Lab Results conducted on the Black Berkey Purification Elements:
Spectrum Labs
University of Arizona
Louisiana State University
Testing Protocols
By the way… I hear Berkey Systems are undergoing a new round of independent laboratory testing in the near future since some additional advancements have been made. I'll post ANY and ALL test results as soon as they are made available.
When your "Independent" research leads you back to us… Please place your order, email or call me and I'll help you pick the best system for your needs.
Thanks Much!
Bill
WeCare@berkeywaterfilterfolks.com
(435) 792-4380
P.S. There is some great info on Berkey's (New Millenniums') website but don't buy your system there! They charge 5% more in order to not compete with the dealers. We'll give you the best price on your system (the lowest allowable price,) right here. Here's the link to Berkey/New Millennium
P.P.S. Please Remember… It's All About the "Black Berkey Purification Elements!" That's the "Secret" Behind Berkey's Power!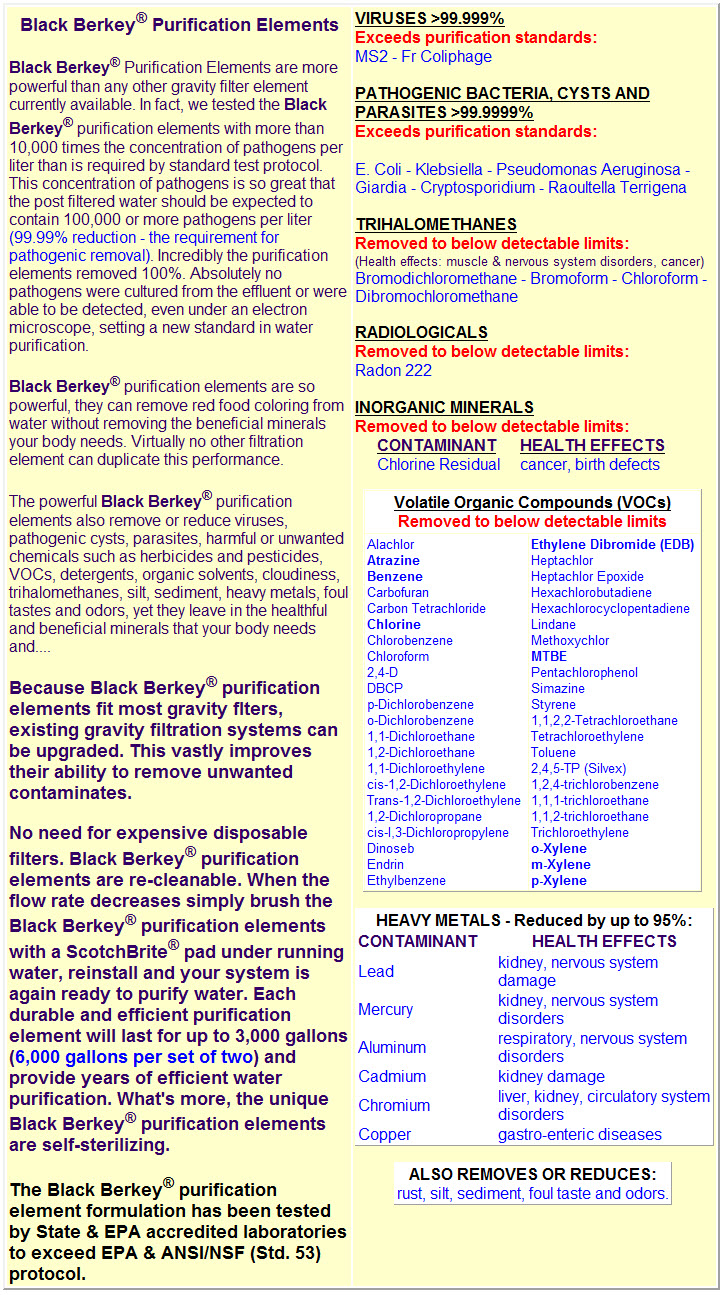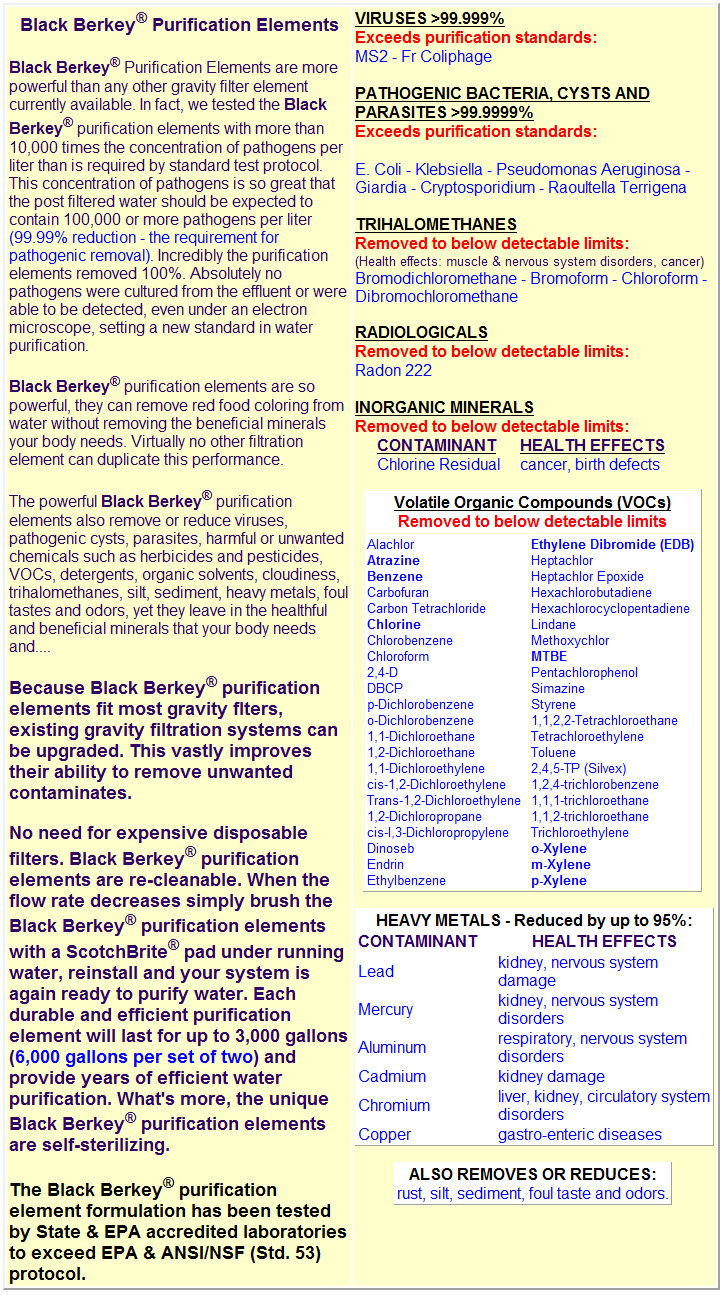 I am and do many things: A child of God, the father of 8, a Lean Manufacturing Consultant, Hold a Masters Degree in Psychology and help many people prepare for emergencies by hooking them up with emergency water purifiers and other supplies. I am a proud and grateful citizen of the United States of America and deeply appreciate all who sustain her! Google+
Berkey Water Filter Folks
Average rating:
0 reviews